So since I saw the Comic Relief Bake Off Chocolate Eclairs technical challenge ....I knew I wanted to have ago and make some of my own as they looked so yummy. I was apprehensive, having never made Choux Pastry before, but after Victoria's encouragement from
Kick at the pantry door
I decided to go for it.. thanks V!
Using Victoria's post (a Paul Hollywood recipe) as my guide I made my first ever Eclair. I did this a while ago...... my first attempt unlike V's weren't especially great looking, they tasted
yum
but looked small +flat. So I couldn't put those up and had another go at making them hoping I would learn from the first attempt.......I kind of did. These certainly looked better, they had risen well and were a better size.
A couple of things to note with making Choux Pastry,
It makes your arm ache like anything! I had my twin take over while I rested my poor arm and then took over again.
Making them although painful, was actually straight forward. Its made up of two parts the second stage when you add the eggs to the dough looks like its all gone wrong but keep mixing and it will come together!
I found piping them tricky, how wide I should cut piping bag and how long I should make them. They still weren't the shape I wanted, I would have preferred them to be much longer and bigger like those you see in shops.
Lastly think about how your going to put your chocolate on. I should have brushed or piped it on, the dipping method was bit uneven and doesn't give the neatest of finishes.
Excuse my crumbs!
I'm sooo glad I made them because they were
seriously delicious.
The Pastry was lovely and crisp. The cream was beautifully light,refreshing and delicious as I sweetened it with icing sugar. I don't use Vanilla Extracts because of the alcohol in them so I didn't put that in, not that it mattered
at all
the cream was gorgeous! The ones from shops are never sweet enough for my taste. The choc was yummy and the addition of Hazelnuts gave you that lovely Chocolate Hazelnut flavour,whilst adding a lovely crunch and providing different texture to the whole Éclair.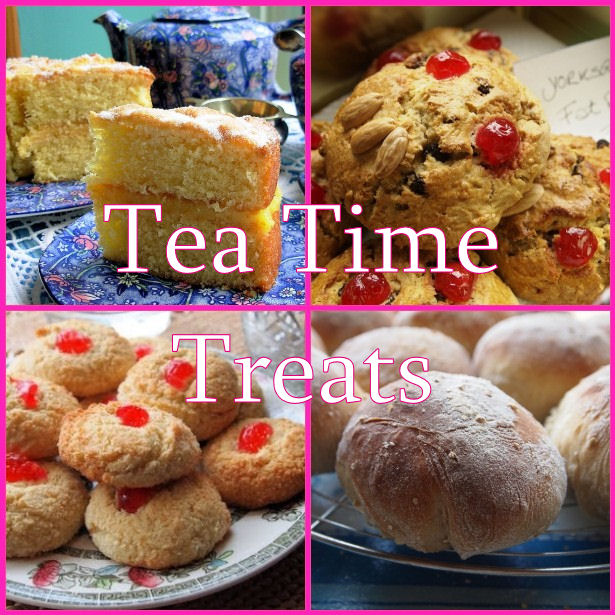 I'm gonna enter these to the Tea Time Treats Challenge as this months challenge is Ooh La La! French Tarts, Cakes, Bakes and Pastries. This month's host is
lavenderandlovage.
I might make Profiteroles next time as I will probably get a neater looking finish on those. All in all my experience with Choux Pastry + Eclairs was delicious X