How nice was it having bake off backing in our lives?! Comic relief BO was short but definitely sweet with 4 eps, a host of funny celebs baking and some trying to bake....but its all for a good course so they were forgiven. Paul was being his strict self but Mary was being soooo nice, looking for
anything
to give good comments on.
Some raw cakes...which according to Ed Bryne is just 'a variety of textures' and apparently its okay to serve pple biscuits that have fallen on the floor
lots of times
Simon reeve what were u doing?!
I enjoyed it loads and it was all done for a fab course my favs were Ingrid's choc +orang Paul Hollywood face cake from ep 1(no surprise there). Some yummy looking gateaus in ep2. Bob's Baker st cake looked cool in ep3. Claudia who is hilarious had some yummy choc cookies in 4.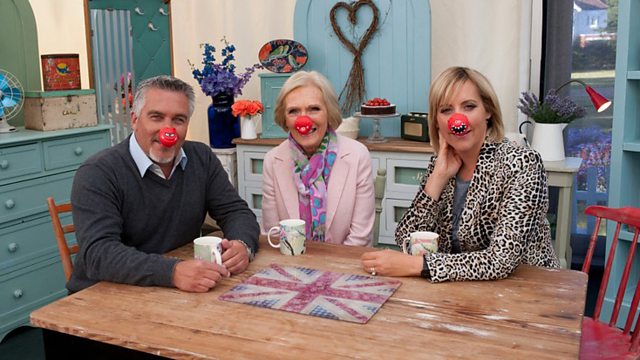 Bye big tent. Bye twinkly music. Bye Berry,Hollywood+ mel see u in series 4. My mind is currently occupied by chocolate eclairs .....hmmmm am I brave enough to attempt choux pastry???!!